UPDATE (8/3/10): Added some outdoor shots to the samples. The lens shows very little flare, even with the sun in the scene.
I waited a long time to get my hands on the Canon EF 24mm f/1.4L II lens. Back in december 2008, I wrote a small ruby script to help me determine what focal lengths I favored, and concluded that this particular lens would be the perfect match for my EOS 50D, for low-light photography. I still hadn't managed to turn up the funds for one when The Digital Picture published a glowing review of it a couple of months later, but later that year I gutted my piggy bank, and finally received the lens after waiting in a back-order queue for 5 weeks.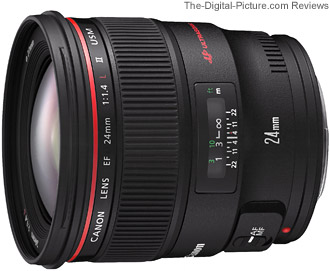 Now, after using the lens for some months, I wanted to share my impressions with you, the internet. I won't go into nearly as much detail as the DP review, and if you're interested in this lens I'm sure you've already read it (you should), but instead focus on my impressions of using it on a APS-C camera, specifically the EOS 50D, since I haven't found many reviews covering that aspect.
I don't own many L-series lenses, and no L-series primes, and before the 24mm II my favourite lens was the fabulous EF-S 17-55mm f/2.8 IS, which I loved for it's low-light capabilities. Now, my favorite lens on the 50D is the 24mm II, because of it's outstanding image quality, combined with a 38mm equivalent field of view, and an impressive maximum aperture of f/1.4.
Image quality
I am continually impressed with the image quality of this lens. It's way better than the 17-55mm f/2.8 IS, which was already good, with wonderfully saturated colors, outstanding sharpness even wide open(!), and negligible chromatic aberration. If you manage to get the focus right, even f/1.4 will be sharp. The photo below is an example of that, though perhaps not a work of art in itself 🙂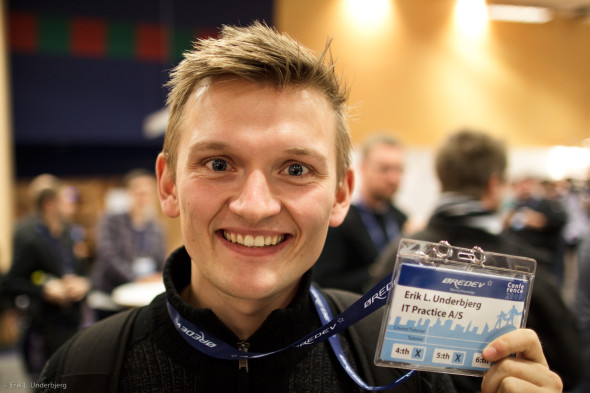 Landscape photography is not my area of expertise, but one thing I have noticed, is that the lens controls flare very well, as you can see from the image below, and some of the samples, where the sun is in the scene.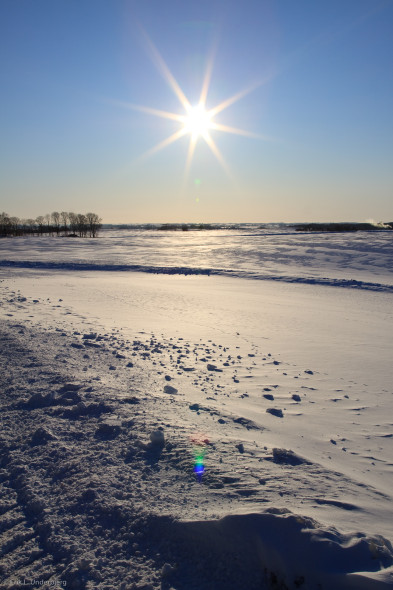 Other reviews will have more details and charts for you, as well as more basis for comparison, so let it suffice to say that the image quality of the 24mm II has impressed me, compared to the other I own, notably the 17-55mm f/2.8 IS, 70-200mm f/4 IS and 50mm f/1.4.
38mm equiv. field of view (on an aps-c camera)
It's not easy to find fast primes that are wide on an APS-C camera, such as the 50D/40D/500D/7D, and the 50mm f/1.4 has always been a bit too narrow for my style of shooting, as I like to get a lot of context in my shots, and often shoot indoors in close-quarters, which makes 80mm equiv. unpractical.
The field of view (FOV) took a bit of getting used to, and the fact that it is a prime means I've been getting more exercise running around, but I absolutely love it. I have to get closer to fill the foreground, but the wide angle can create some very dynamic and engaging compositions, where you really are "in" the scene you're photographing. It allows me to get a lot of context into the shot, while still separating the foreground from the background, further aided by the low depth of field enabled by the large aperture.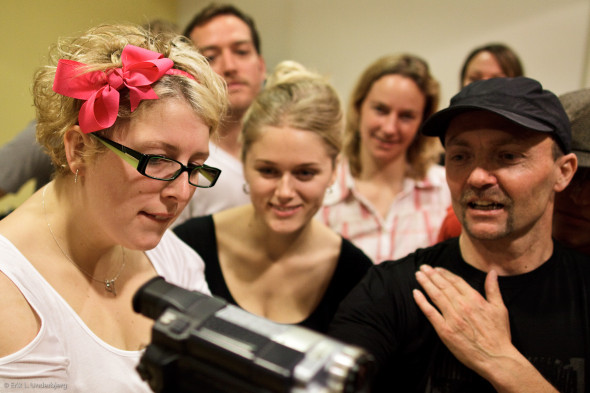 Images taken with the 24mm II up-close and wide-open get a distinct "feel", which I suppose is because it's unusual to see images with low depth-of-field taken with a wide lens.
Large f/1.4 aperture
One of the major "features" I was looking for in a fast prime, to supplement my already-excellent-for-low-light-shots 17-55 f/2.8 IS, was a large aperture. I was expecting a marginally more "handholdable" lens, for indoor shots, with much better bokeh.
In my experience, the 24mm II is not significantly more "handholdable", because although it has a two-stop advantage over the 17-55, the latter sports an image stabilizer which promises 3-stop stabilization. I don't have any hard statistical data, but my "feeling" is that this pretty much levels the playingfield between these two lenses, at least where stationary objects are concerned. For moving targets, the 24mm II should theoretically have the advantage, since the larger aperture enables faster shutter speeds. However, I do a lot of dance photography, and for this purpose, IQ aside, the 24mm II's f/1.4 aperture doesn't really help: It has proven to be extraordinarily difficult to accurately focus on anything moving (such as dancers), with the shallow depth of field at f/1.4. In short, image quality may be better, and f/1.4 may enable faster shutter speeds, but good luck focusing on anything that moves.
If I was slightly disappointed with the 24mm as a replacement for my "dance lens", which isn't really a fault of the lens, as much as my own expectations, the bokeh rendered by the 24mm II is a thing of beauty. If you can control it, you will get beautifully smooth out-of-focus backgrounds and foregrounds. It's addictive 🙂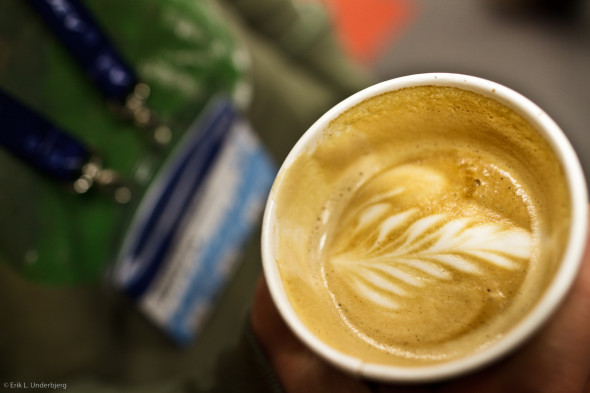 All-in-all…
…this is a wonderful lens on a APS-C crop camera, such as the 50D. The field of view is approximately equivalent to a 35mm lens on a full-frame camera, and as one of canon's newest L-lenses, the image quality is unmatched at this focal length. It's expensive, but I'm inclined to think this is a case of you-get-what-you-pay-for.
I think this focal length is good as a walk-around lens on a crop-camera, and the bokeh combined with the wide FOV, makes for some really unique shots. I have especially loved it for environmental portraits because of the FOV and shallow depth-of-field, as the sample pictures demonstrate.
I hope you've found this useful, and feel free to ask questions if there's anything you feel I've left out. I'll try my best to answer. Enjoy the samples, or check out my images on Flickr tagged with this lens.